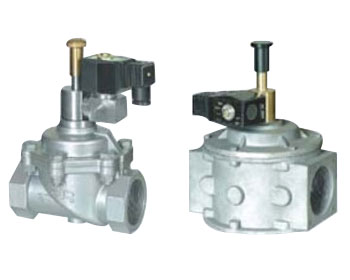 CA9 Series Gas Shut Off Solenoid Valve in Emergency
Applications
CA9 series solenoid valve is a kind of safe control device used in gas pipeline project.
Features
1. Low Power consumption: normally open, shut off the power supply by instantaneous electrifying.
2. Safe and reliable: the valves are closed and go to self-latch condition, no electric supply.
3. Operation conveniently: restoring gas supply by manual reset.
Construction
It is an interception normally open solenoid valve for gas that it closes when the coil is electrically supplied.
The reset is manual to check the causes for gas detection.
During normal conditions, there is no electric absorption.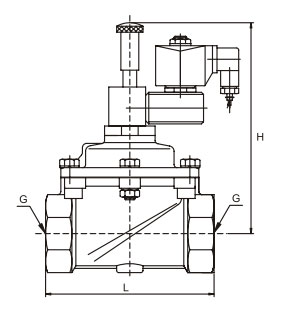 Technical specification
Item

Parameter

Suitable medium

Natural gas, liquefied petroleum gas, coal gas

Body material

Aluminium alloy stainless steel cast steel

Max. operating pressure (MPa)

0~0.05 0~0.6

Power voltage (V)

AC220 DC24 Other voltages are available on request.

Medium Temp.(℃)

-10~60℃

Operating environment

Ambient Temp.: -20℃~60℃

Relative humidity < 95%

Response time (S)

<3

Explosion-proof marking

ExmbⅡT4 ExdI/ⅡBT4
Outline dimension
Orifice

Szie

Type of connection

L

H

25

G1

105

205

32

G11/4

140

215

40

G11/2

140

215

50

G2

160

225

65

Flange

290

280

80

310

290

100

350

305

150

480

470

200

600

550

250

730

600

300

850

620

400

1100

750
chinayongjiu@hotmail.com
trade@chinayongjiu.cn
chinayongjiu